About rajma.net
rajma.net is a digital creative agency that designs, develops and launches next-generation solutions for businesses, no matter the size.
OK now that we've defined what we do, who are we, really?
We are a group of people that love what we do. There is no one at rajma.net that doesn't have a passion for their specific field or specialty. We live and breathe our work and consider our clients part of the family.
Our designers design because they love colors and lines and fonts and shapes. Our developers get a rush from creating an app that helps people achieve their dreams. We are in the creation business, and we want to create something for you.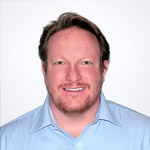 rajma.net was started in 1998 by Rajma McKenzie. Don't let the name fool you, he's a nice Scotch-Irish boy that loves music and design, and decided to "do Internet stuff" as a hobby. Now after 19 years, he has managed to find a group of dedicated and very talented people to provide rajma.net customers with top-notch services.
If you're thinking of doing some "Internet stuff", you should get a hold of us. Rajma still answers the phone and email from time to time.
---
Archives
rajma.net v1 1998-2002 "Beginnings"
rajma.net v2 2002-2004 "Interface"
rajma.net v3 2004-2007 "Visions"
rajma.net v4 "Coming Soon" 2007
rajma.net v4 Prototype Dial-Up
rajma.net v4 Prototype Broadband
rajma.net v4 Prototype Three
rajma.net v4 2008 "Simplicity"
rajma.net v5 Prototype
rajma.net v5 2009-2013 "Industrial"